The Secret- Elopement Package
Package Includes
Ceremony usually performed between 1:00pm and 3:00pm.
Your ceremony will be officiated by a licensed non-denominational NYS wedding officiate. Couple must provide NYS matrimony license.
Should you prefer, you may arrange to have your own wedding officiate or minister preside over your ceremony at no additional charge.
Small Italian wedding cake decorated with fresh seasonal flowers.
Fresh hand-tied floral bridal bouquet.
Choice of non-alcoholic Champagne, cider or sparkling juice for your toast. (You may bring your own alcoholic beverage and we will chill it for you.)
The above package does not require an overnight stay and will take approximately 1 hour from start to finish. Reservations required. Photography is additional.

(Sunday through Thursday) - $595
(Friday and Saturday) - $695
Note: Prices quoted are subject to change. Reservations are based on deposit and availability. Taxes and gratuity are additional and will be added to your final bill. All photography will be billed directly by your photographer.
Give Inn to your Urban Style...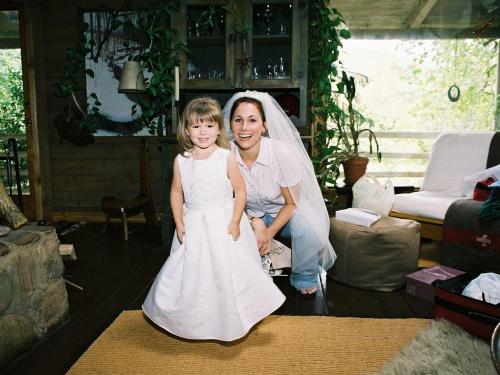 Thinking of an intimate, yet larger wedding or event? Contact the Inn's new 'Affairs of the Heart' Special Events Division for amazing and unusual urban locations that are perfect for your wedding, celebration or event!
585-729-8122
Cancellation Policy for Elopements
The above packages are designed for a private two-person wedding. No outside guests are permitted without prior arrangement with the Innkeeper. Elopements are considered to be 6 or less guests. Weddings are considered to be 7 or more guests. Holiday elopements may be subject to additional fees. A 21 day cancellation period applies to elopement packages. If you book a package and cancel less than 21 days prior to the date, there is a $100.00 non-refundable cancellation fee. Any deposits made may be applied to a later date within one year of cancellation with no penalties. Please contact the Inn so that you can be assured the date is available and to discuss details. You may check availability on our website calendar.