Living Green at The Edward Harris House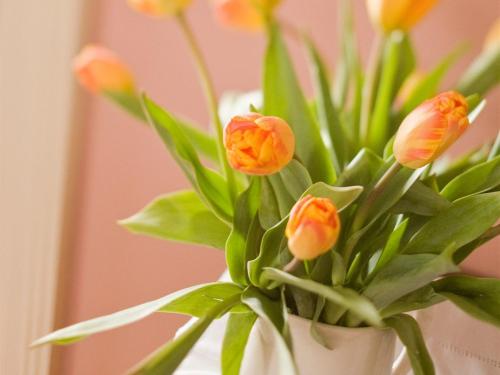 What is a carbon footprint? - we don't exactly know - but what we do know is that we are celebrating our 14th year in business and have gone "Green and Natural." We are making better choices, for ourselves, for our guests and ultimately our planet. So here is what we are doing!
All linens are 100% cotton, and only non-toxic and natural cleaners are used throughout the Inn.
We are reducing our water needs by asking our guests to re-use their towels and bed linens during their stay.
We encourage our guests and housekeeping to recycle all cans, bottles and newspapers; and turn off lights, TV's, air conditioners and fans when not in use.
By changing to locally available organic and natural foods, we are making healthier choices that make big differences for our guests and to our local farmers.
Saving energy by switching all bulbs from the standard incandescent to the Compact Fluorescent Light (CFL) bulbs. Utilizing CFLs will generate approximately 75% less energy than a standard bulb.
These practices will conserve our resources and save money in the long run - which is good for everyone.